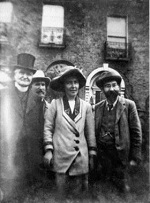 The 2017 Sheehy Skeffington School is scheduled for Saturday 7th October. Further details will be announced on this website in the coming weeks.
Please check our 'Resources' menu item for details of previous Schools.
We are within the centenary period of the declaration of the Irish Republic and the proclamation that the new state would treat all citizens equally.
The centenary period also marks the wanton execution of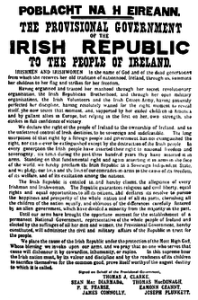 Frank Sheehy Skeffington, arguably the first of the revolutionaries to die. Hanna embarked on a tireless campaign to highlight her husband's fate, and the attempted cover-up which reached to the heights of the British military establishment. Eventually, and with the assistance of Dublin born Francis Fletcher-Vane, the facts emerged.
In February 1916, Century Magazine in the US published an article by Frank Sheehy Skeffington –  A Forgotten Small Nationality –   (credit Limerick100) which gives an interesting description of the state of the country in the initial years of WW1.