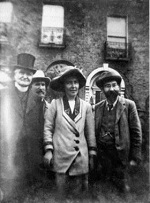 The 2016 Sheehy Skeffington School took place on Saturday 16th April in the Ireland Institute. The line up of speakers / presentations / book launch ensured an interesting, challenging and informative day, and a high level of interaction between attendees and presenters. The event was chaired by Carol Coulter and Betty Purcell.
The final two events,  'Síocháiní' (documentary on Frank Sheehy Skeffington) and a poetry/musical piece on Eamonn Ceannt rounded off a full programme with a connection to events of 100 years ago.
See Irish Times article – click here
Summary of the 2016 School by Aiden Lloyd.
Please check our 'Resources' menu item over the next few weeks when videos of presentations will be uploaded.
2016 is a special year for the Sheehy Skeffington School, with the centenary of the Proclamation and its guarantee of "religious and civil liberty, equal rights and equal opportunities to all its citizens". It also marks the centenary of the execution of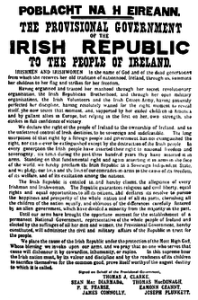 Frank Sheehy Skeffington, arguably the first of the revolutionaries to die.
In February 1916, Century Magazine in the US published Frank's article A Forgotten Small Nationality   (credit Limerick100) which gives a very interesting description of the state of the country in the initial years of WW1.